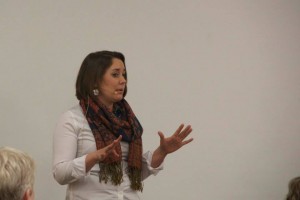 As I have written and researched spiritual abuse, I have discovered the only way to prevent spiritual abuse from occurring is to continue the conversation about spiritual abuse in an open and honest way. This is not an easy conversation, but an important conversation for churches, groups of ministers, and demotions to engage in. If this is a conversation you think your group would benefit from having, let's talk about an open date!
I have developed a 4-Hour Spiritual Abuse Seminar that includes four modules:
What is Spiritual Abuse?
The Impact of Spiritual Abuse
Identifying Spiritual Abuse
Preventing Spiritual Abuse
The power of church is that we are not in isolated individuals. Much like the early church circulated manuscripts containing gospels and letters, so too does the modern church need to become better at sharing experiences and expertise. Our stories help tell the story of a life-changing, life-giving message. When we share our stories, we share hope and perspective. When we come together as a greater community, we share the hope that we might just change the world.
Upcoming Events: 
February 16, Preaching, First Baptist York, Women's Day
February 26, Ash Wednesday, Garden of Grace UCC 6 pm
March 1, Preaching, Garden of Grace UCC 11 am
Twitter: @MeriannaNeely
Facebook: Merianna Harrelson
Instagram: RevMeriannaHarrelson
---
Contact me here for more information about speaking engagements and availabilities