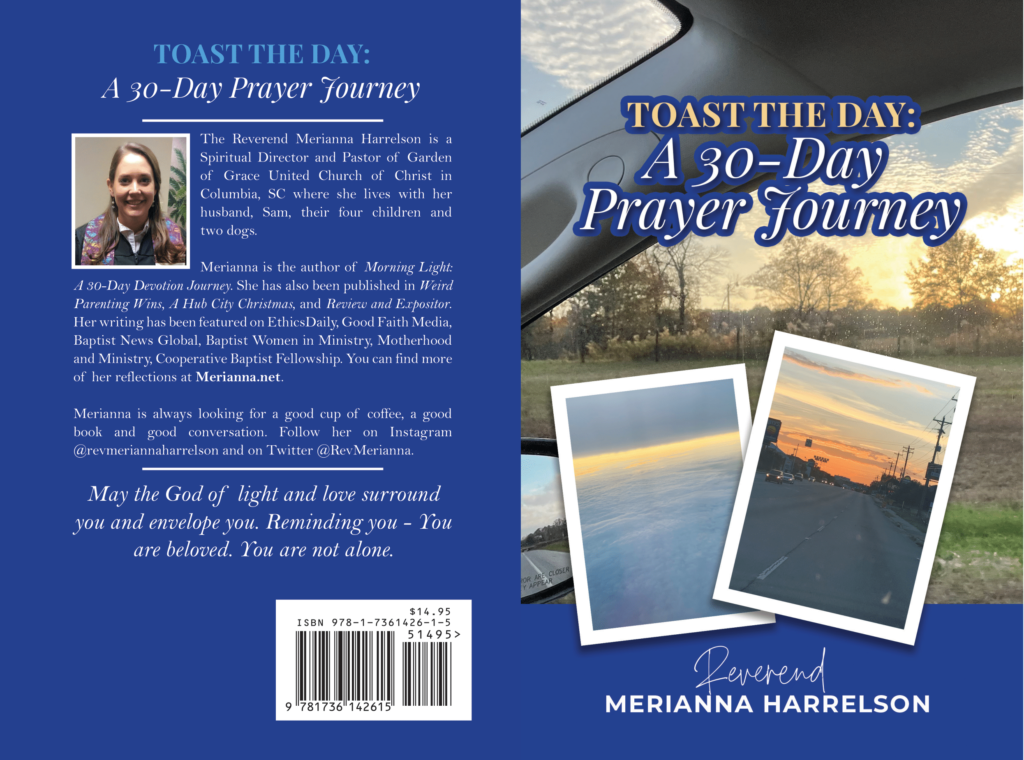 I started the practice of toasting the day as the sun set during the pandemic as a way to redirect my heart and mind to what the Divine had revealed to me. Sometimes, the revelations were promises. Sometimes, the revelations were hopes for a life to come. Sometimes, the revelations were to listen deeply to what my soul needed during a global pandemic, economic crisis, and political crisis. Most of the time, the revelations brought me back to my knees in hopes that tomorrow would reveal something easier.
I set an intention of reflection in hopes that I would remember this time and place in history. I wanted to remember all the good, all the difficult, and all the revelations. I wanted to remind myself that I was not alone and that I was God's beloved child no matter what the day had held.
I started to share those toasts in hopes that we could create community together in a time when we couldn't gather together in person. I wanted connection and community in the messy, miraculous everyday life that we were creating even as our world, our plans, and we, ourselves, changed.
My hope is that these prayers gathered together might help you toast the next thirty days with reminders from the Divine. Amen.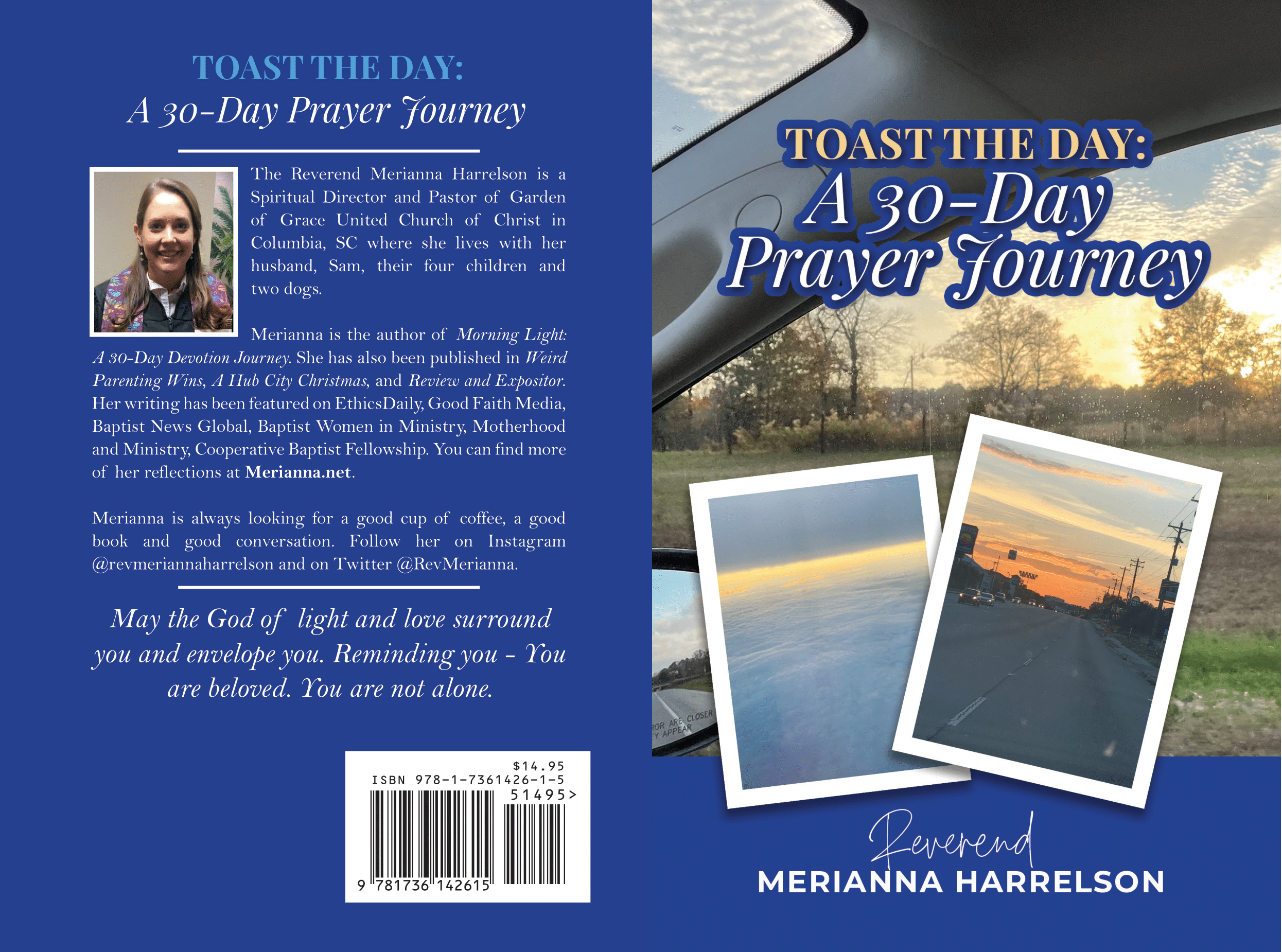 Order Toast The Day
You can also pre-order your copy via Venmo by sending $14.95 to @Merianna-Harrelson.