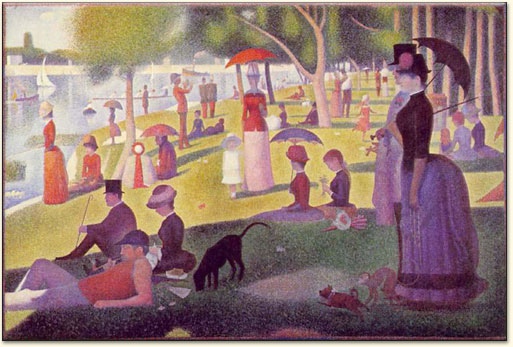 Seurat's Sunday Afternoon is the perfect piece to describe where I am.
Impress with your dress and don't mess up. Impress with how put together you are and give the impression of the perfect Christian. Impress on others how much they have to work on and work up to.
Don't let people look too closely or they'll see the dots that aren't connected and the fact that you're incomplete. Don't let others in or they'll see each pointed rule that you're trying to follow to pose in the picture and give the impression that you have it all together.