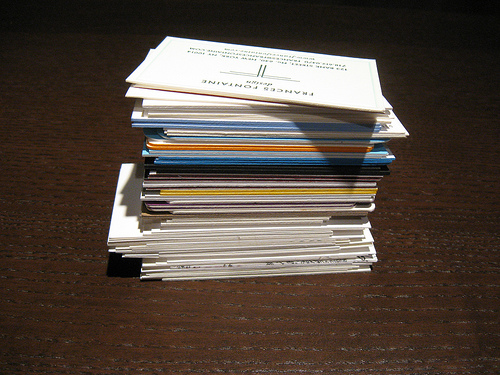 In preparing for my first Affiliate Summit, Geekcast has become an essential weekly podcast. The discussion this week started with business cards and whether they were old school or not.
They argue that the card can help you recall someone's name or company:
What was that guy's company name? The card will help me remember the business with the lettering or the design of something
I understand their reasoning, but business cards have never been a part of the teaching profession as a means of idea exchange and have actually been associated with administration level positions rather than teachers.
I never considered bringing business cards to Affiliate Summit because of my teaching background and still have managed to keep in touch with teachers from a number of different districts and disciplines.
Maybe the teaching profession is actually ahead of the business world for once!