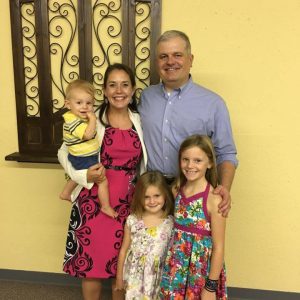 One year ago, I accepted the Interim Pastor at New Hope Christian Fellowship. The joy in my face is evident after months and months of rejection emails from churches that led to self-doubt and uncertainty wondering whether the sharp turn I took in my life in order to pursue a MDiv and become an ordained minister was what I was supposed to be doing or whether I had indeed "heard wrong" as some suggested when I shared a call to preach.
And I know you're out there. You ordained ministers, without a place to serve right now. I know you still check the lectionary passages and your weeks still move around sermon prep and Wednesday Bible Study prep. I know you're out there wondering the same thing.
I had the privilege of serving on an ordination council for a young Baptist woman in ministry this week and I wanted to say so much but culled it down to this:
Hold fast. Remember this moment of affirmation and confirmation right now because you'll need them during the restless, sleepless nights of self-doubt and uncertainty. 
Hold fast. Minister and preach the gospel any way that you can in the homeless shelter, in the lives of friends going through difficult times, to your own heart, keep doing the work God has called you to do and you'll find your way.